Hey, nice to meet you. Welcome to Vibe.
We're the remote work oasis and coworking community you've been looking for.
Take a look around
Vibe is the No. 1 choice for flexible work and on-demand meeting space on the Kitsap Peninsula. Come see why.
Get away for the day
Need to escape your home office (or the commute)? Passing through town? We've got a Day Pass here with your name on it.
Meet here
Our fully tech-enabled meeting rooms make team and client meetings comfortable, easy and engaging—no membership required.
Think of us as your work-away-from-home office.
Take a 3D virtual tour of Vibe Coworks with the click of a button. Then come in person to get the real-people energy, too.
Flexible work, done right
Our flexible workspace options are expertly designed for productivity and collaboration. With gig-speed fiber broadband internet, private phone booths, floor-to-ceiling whiteboard walls, and a full selection of external monitors, you'll get more done at Vibe Coworks than you ever imagined—alone, or as a team.
A community of do-ers
Vibe is home to hundreds of forward-thinking professionals and creatives. Join events like Waffle Wednesday and First Friday Happy Hour, or simply dive into your work, and soak up the energy of the people around you.
Health and wellness centered
Healthier, happier work starts with fresh air, natural light, and genuine human connections. Add ultra clean workspaces, a dedicated mediation and wellness room, on-site chair massages, farm-fresh grocery delivery, and direct park access, and you'll find yourself working your best—because you feel your best.
Love where you work. These people do.
I freaking love this place. While I initially joined because I needed a place to hold meetings and work when working from home was not available, I have found so much more value at Vibe Coworks than I could have possibly imagined. The "vibe" is rich in community and innovation. The energy is contagious. I go to Vibe to do my best work.

Rachel B.
As a product manager for a local software development company, I needed to find a work space to host a team for a workshop training. Vibe Coworks was the perfect solution. Modern and functional, plenty of amenities nearby, and easy to cater to the crowd. Their location offers a lot of flexibility for size and privacy requirements. Will definitely book again when needed!

Michael D.
I first came to Vibe because I needed a place to work—I wasn't looking for community. What I got was not only a super-clean and beautiful environment to work in, but a group of people for whom I've developed a real affection. Friendly, helpful, excellent place.

Cara W.
This was a new experience for me. I love the space and the idea behind it. It is a way to have intentional work time in a shared environment. For people who work at home and need a more supportive place to work or even if you need a place to have meetings, this is the place. Screaming fast wifi and many comfortable zones to fit your work style.

Lisa H.
Trusted by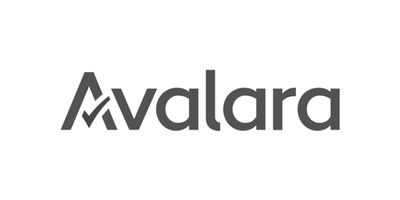 Hot reads
Inspiration, insight and updates from the Vibe Coworks community.